The All In One Tool You Need In Presentations
IT SUREWERKS is proud to introduce the best asset in your meetings and discussions. You can deliver fantastic presentations, organized discussions, or even impromptu brainstorming sessions with interactive smart boards.
It enables you to view, interact with, annotate, save, and share your digital content in a variety of situations. Without a doubt, a necessary tool for meetings that promotes collaboration and participation in the workplace.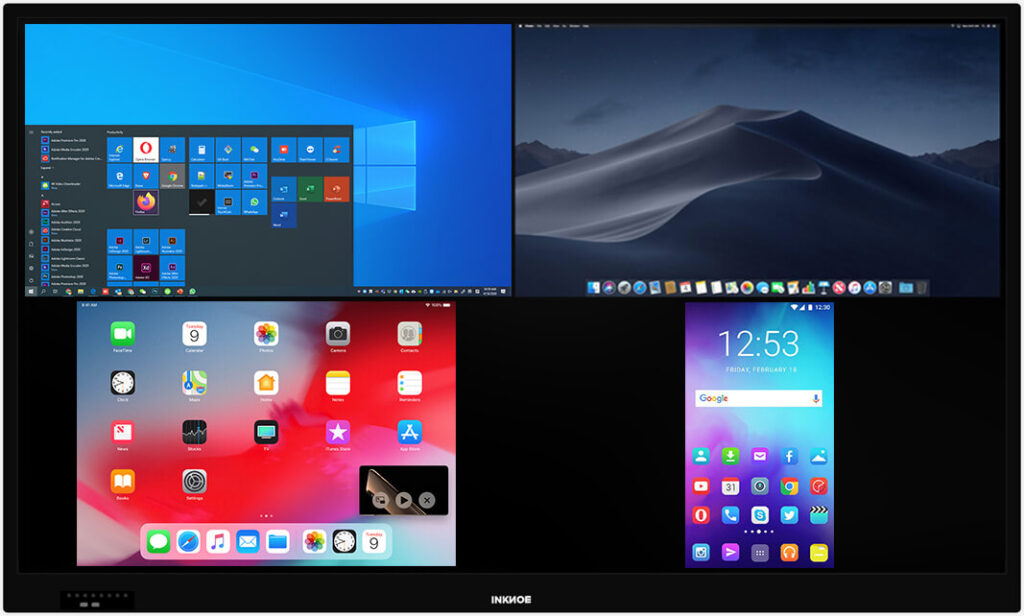 Bring Flexibility Into Your Video Conferences
Create, share, edit meeting presentations in real-time with multiple people.
Even better, teams can participate remotely and you can see ongoing discussions in real-time.
Keep Your Team Engaged
Corporate meeting rooms, agile offices, collaborative classrooms- or even on your mobile. 
All to encourage innovative, engaging, hands-on collaboration.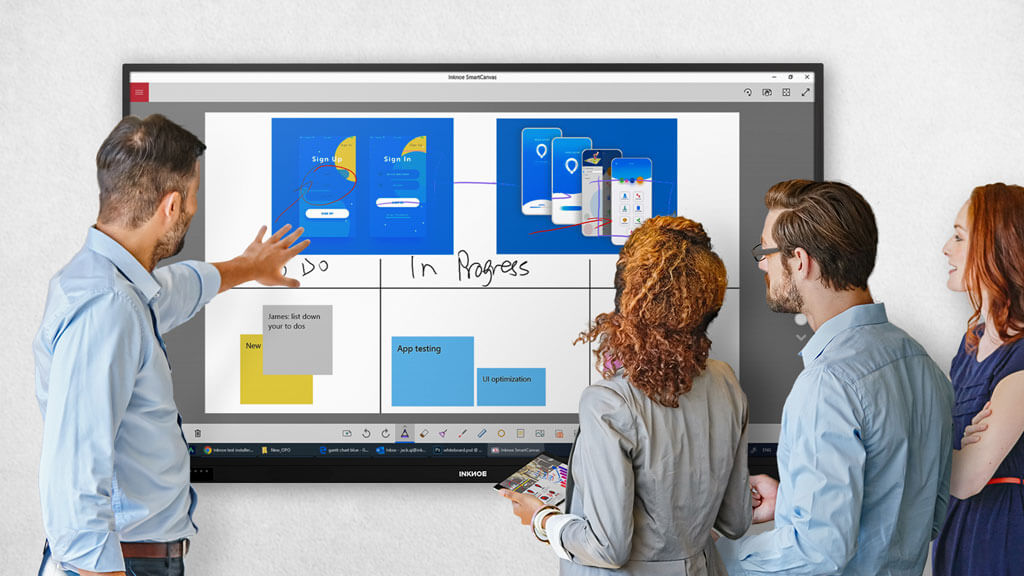 Works Seamlessly With All Your Current Collaboration Tools
Powered by Windows 10, OnePanel integrates whiteboard capture and content management intuitively with your favourite apps on Windows.
Why Choose Interactive Smart Boards?
Today's digital workplace requires faster and more efficient communication. Encourage real-time collaboration at your office with our interactive whiteboards.
Connect your laptop or mobile device to use your preferred business apps with Windows® 10 based controller. Reduce travel expenses and increase efficiency by connecting multiple devices simultaneously in various locations.
Transform Your Meeting Room Now